Laguna Blanca School Parking Lot & Tennis Courts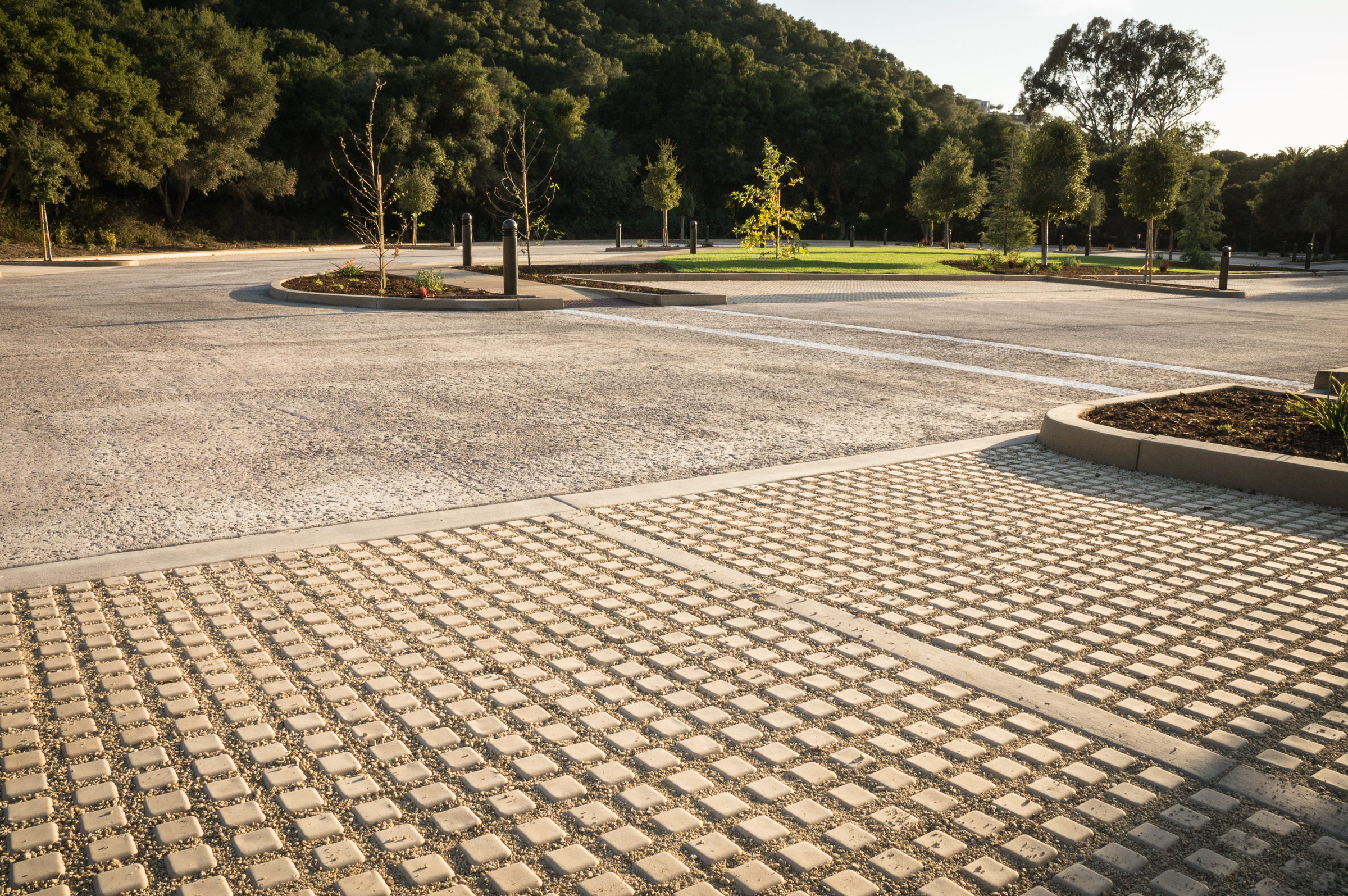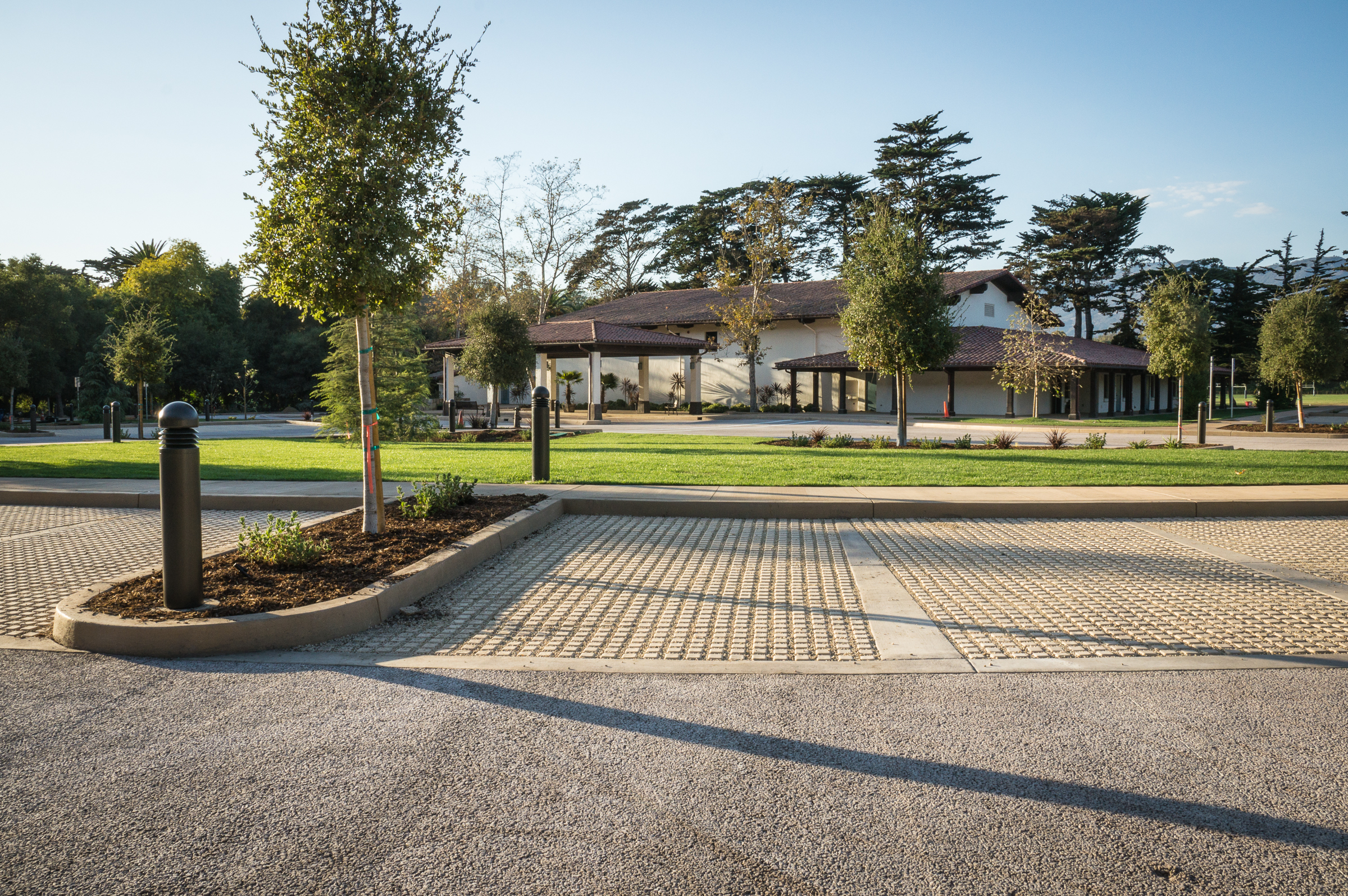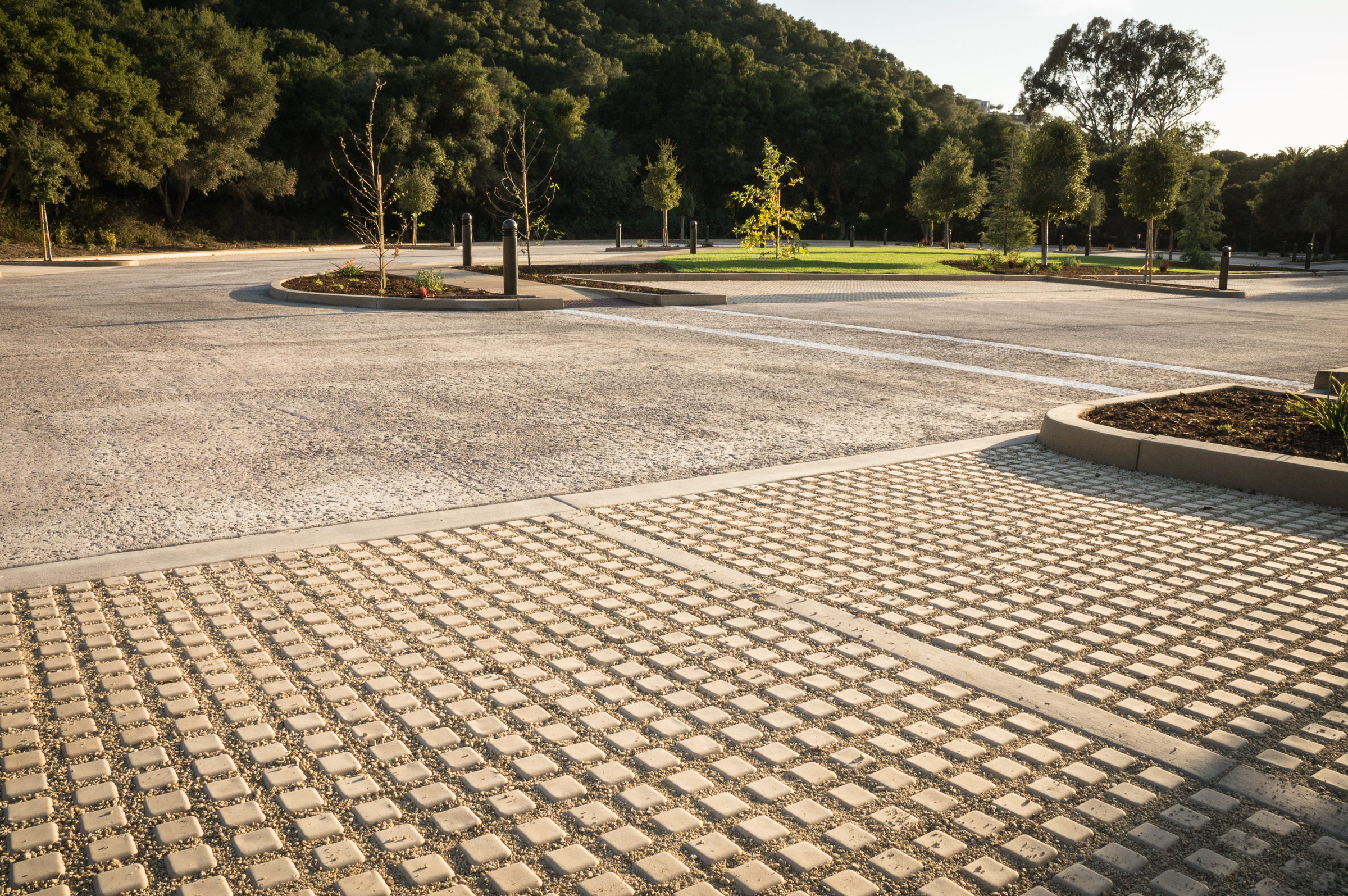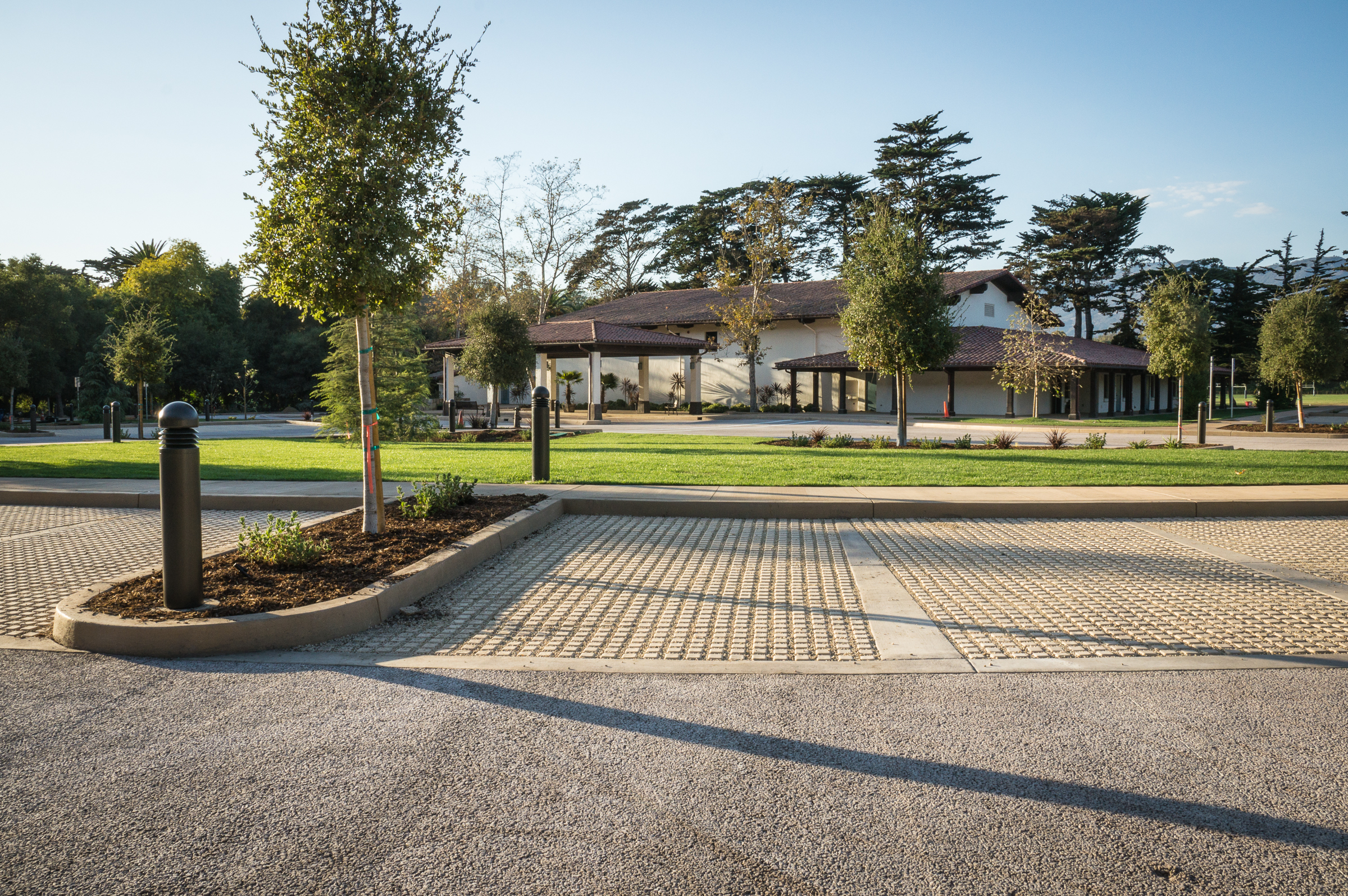 Project: Laguna Blanca School Parking Lot & Tennis Courts - Santa Barbara, CA
Client: Laguna Blanca School - Santa Barbara, CA
Architect: KBZ Architects - Santa Barbara, CA
Description: Environmentally-friendly parking plaza showcasing some of the most environmentally advanced applications of green design and construction techniques in the state.
Features cutting edge pervious concrete and permeable pavers at parking stalls along with use of bioswales to increase on-site storm water infiltration and reduce or eliminate pollution before it leaves the site.
Pavements and walkways are light-colored to reduce heat island effect. Additionally, existing and new tree canopies provide increased shading of parking surfaces, further reducing heat island effect.
Lighting fixtures mitigate night sky pollution; low level site lights have motion sensors that reduce light levels when walkways are not in use. Light fixtures use high-efficiency LED light sources to reduce energy.
10% of parking spaces are designated for clean air, vanpool, or electric vehicles.
Installation of 57 new trees, and drought tolerant shrubs and ground covers that complement the existing native species and canopies on and adjacent to the site.
High-efficiency drip irrigation systems and controls to maximize irrigation on the tree and planting root systems and minimize water loss to evaporation.
Wastewater Advanced Treatment System (ATS) to collect and treat the gymnasium's wastewater so it can be used to irrigate athletic fields.

Features:
Pervious concrete and permeable pavers
Low-Impact Development